Handmade Website for a Homemade Business
Yarrabee Park
"Hand made and home made in Heathcote, Victoria" is the slogan of Yarrabee Park, and anyone in Australia can enjoy the fresh jams and pickles made in the owner's kitchen. This was the first website for her business, and I helped walk her through the steps of designing and setting up her online store. We used Wix as the backbone so that the simple ecommerce website would be easy to update and maintain as her business grew.
DETAILS
Ecommerce Web Design
www.yarrabeepark.com
Let's Get Cookin'
The goal was to create a clean and modern look without too many bright colors — something pleasing to look at that would let the products take center stage. There are several entry points into the shop, but I purposefully left off the product slider because I wanted the shoppers to get a feel for the products without making them look like commodities. After all, "small batch and seasonal cooking" is Yarrabee Park's motto.
These shots show the site's style: a slightly layered look that gives a casual chic feel. A little "lifestyle", a little modern magazine look to bring a high-end feel to these high-quality products.
The website features a main shop page and separate pages for shop collections, grouped by food type or seasonal items. Buyers can quickly find what they're looking for using the sort options on the main store page.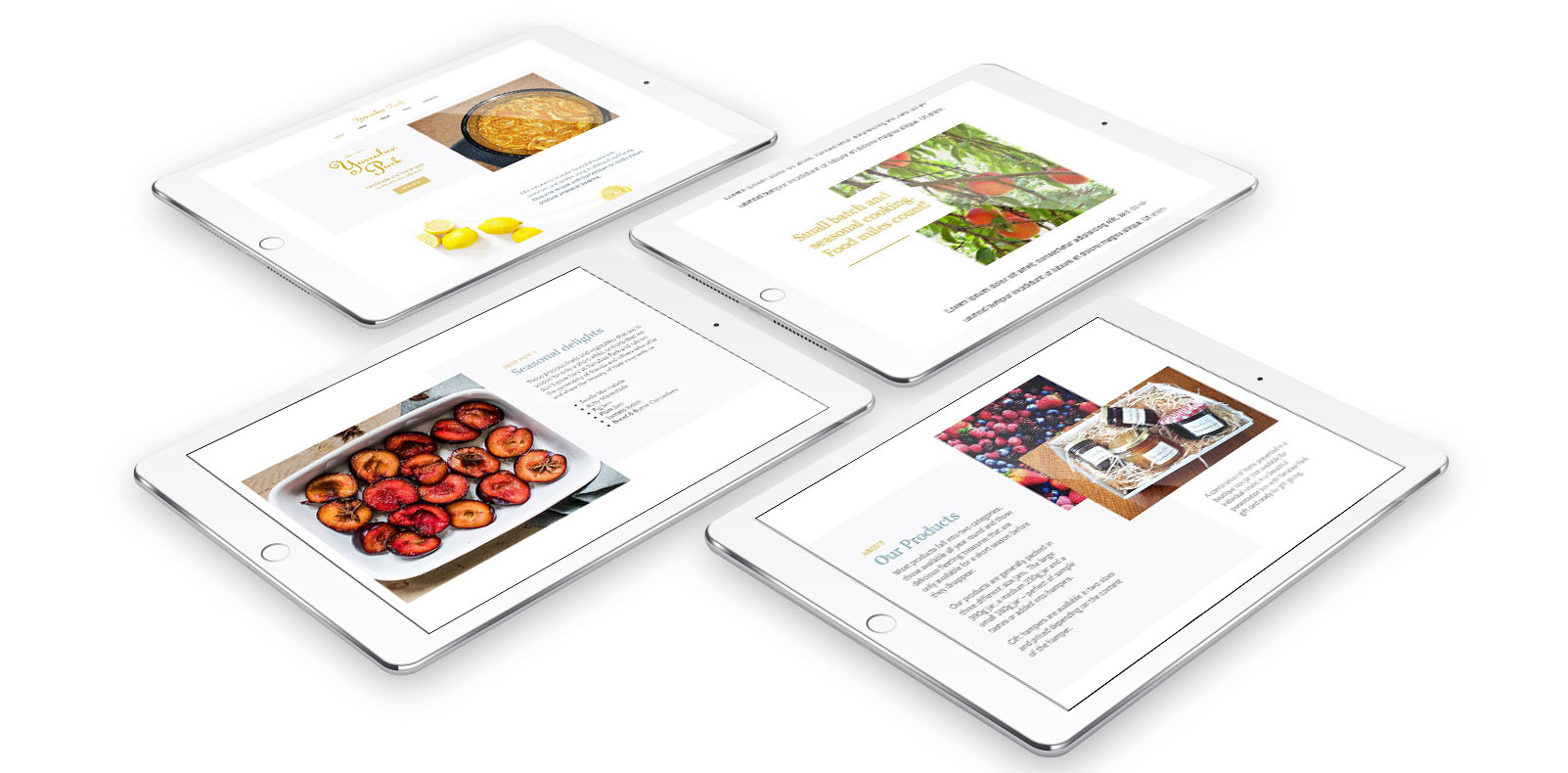 ---